Known as the "King of Terriers," the Airedale is indeed the largest of all terriers. The breed originated in the Aire Valley of Yorkshire, and was created to catch otters and rats. An able sporting dog, he became an ideal working dog as well, proving his worth during World War I. Intelligent, outgoing, and confident, the Airedale possesses a wonderful playful streak that delights his owners.
Small, compact, and hardy, Beagles are active companions for kids and adults alike. Canines of this breed are merry and fun loving, but being hounds, they can also be stubborn and require patient, creative training techniques.
The Bichon Frise (pronounced BEE-shawn FREE-say) is a cheerful, small breed with a love of mischief and a lot of love to give. With his black eyes and fluffy white coat, the Bichon looks almost like a child's toy. And it doesn't take long to realize that the Bichon can be your happiest and most enthusiastic companion.
The Bloodhound's ancestors were created in medieval France to trail deer and boar. Today, he's a highly active and intelligent breed whose keen sense of smell has found him a special place in law enforcement and search and rescue. His fans love him for his sweet nature and unique appearance.
The Border Collie was developed to gather and control sheep in the hilly border country between Scotland and England. He is known for his intense stare, or "eye," with which he controls his flock. He's a dog with unlimited energy, stamina, and working drive, all of which make him a premier herding dog; he's still used today to herd sheep and cows on farms and ranches around the world. The Border Collie is highly trainable and intelligent.
Boxer dogs were originally bred to be medium-size guard dogs. Today, Boxers mostly find homes as loving family companions. That said, they still retain their high energy levels and need plenty of exercise.
The Bull Terrier was originally developed in the 19th century as a fighting dog and, later, a fashionable companion for gentlemen, but these days he's a family companion. He's a breed distinguished by his long, egg-shaped head.
Bulldogs originally were used to drive cattle to market and to compete in a bloody sport called bullbaiting. Today, they're gentle companions who love kids. A brief walk and a nap on the sofa is just this breed's speed.
The Bullmastiff is a firm and fearless family guardian. While standoffish toward strangers, they've got a soft spot for their loved ones. Called the "silent watchdog," this breed is nonetheless mellow. They have short, easy-care coats, but beware: These dogs are droolers. If you can get past a little slobber, you'll find a big, protective companion who will be happy to join you on adventures, so long as you save a spot on the couch for them afterward.
The Chihuahuas charms include their small size, big personality, and variety in coat types and colours. Chihuahuas are all dog, fully capable of competing in dog sports such as agility and obedience, and are among the top ten watchdogs recommended by experts. These dogs love nothing more than being with their people and require a minimum of grooming and exercise.
The Cocker Spaniel is primarily a beloved companion, though they remain a capable bird dog at heart. Beautiful to look at–and labour-intensive to groom - the Cocker's amenable, cheerful disposition also makes them a treat to have in the family. Never more pleased than when they're pleasing you, they're as happy to snuggle on the couch with their favourite adults as to romp in the yard with the kids. The Cocker is a highly trainable and adaptable addition to the family.
The Collie is a native of Scotland, mostly of the Highland regions but also bred in the Scottish Lowlands and northern England, where she was used primarily as a herding dog. She is a sensitive and intelligent dog, known for her undying loyalty and amazing ability to foresee her owner's needs. She is a great family companion, and is still a capable herding dog.
Dachshunds are scent hound dogs bred to hunt badgers and other tunnelling animals, rabbits, and foxes. Packs of Dachshunds were even used to trail wild boar. Today their versatility makes them excellent family companions and small-game hunters. But don't let this pup fool you. Dogs of this breed might be "half a dog high and a dog and a half long," but this small, drop-eared dog is tough enough to take on a badger. In fact, that's how they got their name (Dachs meaning badger; hund meaning dog).
The Doberman Pinscher originated in Germany during the late 19th century, mostly bred as a guard dog. Their exact ancestry is unknown, but they're believed to be a mixture of many breeds, including the Rottweiler, Black and Tan Terrier, and German Pinscher. With their sleek coat, athletic build, and regal appearance, this pup looks like an aristocrat. They're highly energetic and smart dogs who perform well in police and military work, canine sports, and as family guardians and companions.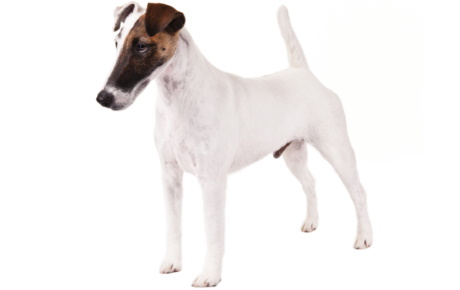 Fox Terriers were originally bred to flush foxes out of their hiding places during fox hunts. Today they're primarily family companions, although you'll occasionally find them in the hunt, still performing their traditional role.
The German Shepherd is one of worlds most popular breeds - for good reason. They're intelligent and capable working dogs. Their devotion and courage are unmatched. And they're amazingly versatile, excelling at most anything they're trained to do: guide and assistance work for the disabled, police and military service, herding, search and rescue, drug detection, competitive obedience, and last but not least - faithful companion.
The breed's friendly, tolerant attitude makes them fabulous family pets, and their intelligence makes them highly capable working dogs. Golden Retrievers excel at retrieving game for hunters, tracking, sniffing out contraband for law enforcement, and as therapy and assistance dogs. They're also natural athletes and do well in dog sports such as agility and competitive obedience. These dogs are fairly easy to train and get along in just about any home or family. They're great with kids and very protective of their humans. If you want a loyal, loving, and intelligent companion, consider adopting one of these pups into your pack.
Oh, baby! A Great Dane is truly great - large and noble, commonly referred to as a gentle giant. Great Danes have been around for a long time, and depictions of Dane-like dogs on artifacts date back thousands of years. Great Danes certainly hold stature in the dog world; but though they look terribly imposing, in reality they're one of the best-natured dogs around. For all of their size, Great Danes are sweet, affectionate pets. They love to play and are gentle with children.
Greyhounds were originally bred as hunting dogs to chase hare, foxes, and deer. Canines in this breed can reach speeds of 90 kilometres per hour, making them the Ferraris of the dog world. Not surprisingly, Greyhounds made a name for themselves as racing dogs and are still used in racing today. Beyond their grace and speed, people love them for their sweet, mild nature.
Developed in England over 200 years ago to hunt foxes, the Jack Russell Terrier, is a lively, independent, and clever little dog. He's charming and affectionate, but he's also a handful to train and manage.
The Labrador Retriever was bred to be both a friendly companion and a useful working breed. Historically, they earned their keep as fishermen's helpers: hauling nets, fetching ropes, and retrieving fish from the chilly North Atlantic. Today's Lab is as good-natured and hardworking as their ancestors, and they're also the most popular breed. Modern Labradors work as retrievers for hunters, assistance dogs and search and rescue dogs, among other canine jobs.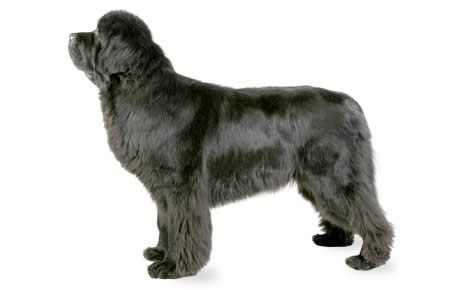 The Newfoundland is a large, strong breed from - wait for it - Newfoundland. He was originally used as a working dog to pull nets for fishermen and haul wood from the forest. He is a capable and hardworking dog, well suited to work on land or water. He is a strong swimmer and equally strong "pack horse." Sweet-natured and responsive, he makes a wonderful family companion as well.
Descended from large sled breeds, the now-tiny Pomeranian has a long and interesting history. The foxy-faced dog, nicknamed "the little dog who thinks he can," is compact, active, and capable of competing in agility and obedience or simply being a family friend.
Elegant. Proud. Clever. Poodles are impressive dogs, as the many best-in-show winners from this breed can attest. Behind the blue ribbons, impressive hairdos, and regal attitude, you'll find an affectionate family dog with an ancient history and many talents. Poodles are regarded as one of the most intelligent breeds in the world. They're highly trainable and well suited for just about any task you put them to - and you will want to give them tasks to do. Bored Poodles can get destructive if they aren't physically and mentally stimulated. But active owners who can meet the Poodle's needs will find a loving, smart, trainable, and loyal family companion.
Pugs often are described as a lot of dog in a small space. These sturdy, compact dogs are a part of the Toy group, and are known as the clowns of the canine world because they have a great sense of humour and like to show off. Originally bred to be a lap dog, the Pug thrives on human companionship.
Rottweilers were originally bred to herd cattle, pull carts, and serve as a watchdog. Rottweilers like to have jobs to do. They were among the earliest police dogs and serve with honour in the military. The Rottweiler has also served as a therapy dog and search and rescue dog. Most important, they are popular family guardians and friends.
Originally the Saint Bernard was used to guard the grounds of Switzerland's Hospice Saint Bernard as well as to help find and save lost and injured travellers. Today the St. Bernard enjoys the comforts of family life in many homes across the world. He is versatile and excels in obedience trials and drafting (pulling a cart or wagon) competitions.
Originally bred to hunt, haul sledges, and herd reindeer, the Samoyed proved a valuable companion for northwestern Siberia's Samoyede people. Among the breed's duties: pack hiking, tracking, and warming their owners by sleeping on top of them at night. A working breed, the Samoyed can be strong-willed at times, but above all they remain friendly, gentle, and devoted family dogs.
The name "Shih Tzu" means little lion, but there's nothing fierce about this breed. This pooch is a lover, not a hunter. Bred solely to be companions, Shih Tzus are affectionate, happy, outgoing house dogs who love nothing more than to follow their people from room to room. Since ancient times, they've made themselves comfortable on the laps of people from all walks of life, even emperors! They make great family pets who get along with other animals and even children, so long as kids know how to gently handle and play with a small pup. If you're looking for a small best buddy, join you on the couch for cuddles, and shower you with unconditional love, this may be the dog for you.
The American Bulldog is stocky and muscular, but also agile and built for chasing down stray cattle and helping out with work on the farm. In fact, some are known to jump six feet or more into the air. American Bulldogs are intelligent and affectionate, which makes them great, protective family dogs, though they have high exercise needs and require an experienced, active owner. They can vary in appearance, as there are multiple types, including the Bully or Classic type. With patient training and care, American Bulldogs can make loving family companions.
The American Pit Bull Terrier is a companion and family breed. Originally bred to "bait" bulls, the breed evolved into all-around farm dogs, and later moved into the house to become "nanny dogs" because they were so gentle around children. Their tenacity, gameness, and courage make them popular competitors in the sports of agility and obedience competition. Of course, you can also find them living as companions, showering their human families with affection.
Standard Schnauzers were originally bred to be ratters, guard dogs, and all-purpose dogs on German farms. Their versatility, medium size, protective nature, and love of family make them an excellent companion breed. Although they can be somewhat territorial and stubborn, dogs of this breed also have high intelligence and energy. If you're an experienced dog parent looking for a guardian and best friend to go with you on adventures, this may be the breed for you!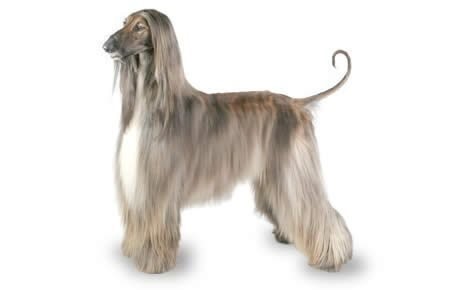 The Afghan Hound is elegance personified. This unique, ancient dog breed has an appearance quite unlike any other: dramatic silky coat, exotic face, and thin, fashion-model build. Looks aside, Afghan enthusiasts describe this hound as both aloof and comical. Hailing from Afghanistan, where the original name for the breed was Tazi, the Afghan is thought to date back to the pre-Christian era and is considered one of the oldest dog breeds. Affectionate and adaptable, these dogs do well in just about any size of home with any size of family. That said, you'll need to spend quite a bit of time maintaining that luxurious coat, not to mention plenty of exercise to handle their high energy levels. If you can provide the care that they need, you'll have a loving companion who will surely turn heads with their gorgeous looks.
Originally bred as a gundog to handle big game like deer and bear, the "Silver Ghost" was a highly sought-after breed in its native Germany. Today, these elegant but demanding dogs can still be found out on the hunting grounds, but can also make a fine family friend if well exercised.
The Whippet breed was a poacher's best friend, speedily going after rabbits and other small game. Today the Whippet competes in agility, flyball, lure coursing, rally, and obedience and is a loving therapy dog. His unique nature, friendly personality, and stylish look make him a favourite as a family companion.
The Siberian Husky is a beautiful breed with a thick coat that comes in a multitude of colours and markings. Their blue or multi-coloured eyes and striking facial masks only add to the appeal of this breed, which originated in Siberia. It is easy to see why many are drawn to the Siberian's wolf-like looks, but be aware that this athletic, intelligent dog can be independent and challenging for first-time dog owners.
This handsome breed was created in Africa to be a versatile hunter and home guardian. He's smart but sometimes stubborn, with a moderate energy level and an easy-care coat. These days, he's less likely to hunt lions and more likely to hunt a soft spot on the sofa after going jogging with you.
Originally bred to herd cattle, sheep, and horses, the Pembroke Welsh Corgi is an active and intelligent breed. Easy to train and eager to learn, Corgis are great with children and other pets, and you can find them in four different coat colours and markings
The Papillon breed descends from the toy spaniels that are frequently portrayed in paintings by the Old Masters, from as far back as the 16th century. He's highly active and is a wonderful competitor in agility and obedience. His sparkling personality makes him a favourite of all who meet him.
The Old English Sheepdog is a large, athletic breed with an unmistakable shaggy coat. The Old English Sheepdog was historically a drover, helping farmers drive cattle and sheep to the market. Today, the good-natured Old English Sheepdog enjoys the comfort of home life and competes in obedience, agility, and herding trials. He's an adaptable, intelligent dog with an easy-going disposition.
The Neapolitan Mastiff breed was developed in southern Italy as a family and guard dog. Today this massive breed is known as a gentle giant. Some fans of the breed affectionately call them the Neo, and others know them as Mastino. Neapolitan Mastiffs may not be the best choice for novice dog owner. Their massive size means they need space and confident training to thrive. However, if you can handle their needs and a bit of drool, you'll find a loving, loyal companion who loves the whole family!
A breed who's gentle and fearless, the Maltese greets everyone as a friend. His glamorous white coat gives him a look of haughty nobility, but looks can be deceiving. This is a sprightly, vigorous dog who excels not only as a companion but also as a therapy dog and competitor in such dog sports as agility, obedience, rally, and tracking. But most of all, he loves to be with his people.
The Basset Hound breed was bred for hunting small game such as rabbits. When they're not on the trail of a bunny, they're laid-back family friends who love kids. Adaptable, affectionate, and relaxed, these dogs will even appeal to novice pet parents who are new to the dog world. You will, however, need to commit to at least moderate exercise and feed your pup an appropriate diet, as their easy-going demeanour could lead to weight gain and the health issues that can come with. If you can keep your Basset active, in spite of how much they may protest, you'll have a loving companion who will stick around for many years to come.
The Mastiff is one of the most ancient types of breeds. Their ancestor, the Molossus, was known over 5,000 years ago. Back then, they were ferocious war dogs, very different from the benevolent behemoth that the breed is today. Mastiffs make fine companions for anyone who can accommodate their great size and doesn't mind a little drool slung here and there. If you're looking for a big dog with lots of love to give, this may be the pooch for you!
This jumbo-sized breed is a mix of Newfie, longhaired Saint Bernard, and Great Pyrenees. They need a good deal of exercise, attention, and space, but with the right owner, they can be a friend like no other. With their lion-like looks and deep bark, they make for an intimidating watch dog.
The Irish Wolfhound breed was originally used in war to drag men off horses and chariots. He also hunted large game such as deer, boar, and wolves. Today this adaptable dog is a family companion who also competes in obedience, tracking, and lure coursing.
Irish Setters originated as a gundogs in their native Ireland, and the breed's popularity soon spread, thanks to the beauty of their rich mahogany coat and their enthusiasm as bird dogs. They're friendly, mischievous, and inquisitive, with high energy levels. This is a bold and boisterous family friend with the potential to do well in many canine sports and activities.
The French Bulldog has enjoyed a long history as a companion dog. Created in England to be a miniature Bulldog, they accompanied English lacemakers to France, where they acquired their "Frenchie" moniker. Besides being companions, they once served as excellent ratters, but today their job focuses on being fabulous family friends.
The English Springer Spaniel breed was developed as a gun dog to flush, or spring, game in the field, but they're also popular companions. Athletic and versatile, they've been known to participate in agility, hunt tests, tracking, obedience trials and more, and they're great pals to have along when you go hiking or camping. You'd have a hard time finding a more affectionate furry family member, but this pup definitely needs room to run.
Though the Chinese Shar-Pei has been around for hundreds of years. He was developed to guard, hunt, herd, and later, fight, and is known for his characteristic short, bristly coat, loose, wrinkled skin, and devotion to his family. Today, the Shar-Pei mostly enjoys life as a beloved companion.
This sleek and athletic breed has a history that goes back several hundred years. He started out as a coach dog but has also served in many other capacities, including hunter, firehouse dog, and circus performer. As charming in life as in film, he goes from gallant to goofy to gallant again in the blink of an eye, and loves to be a part of everything his family does.
The Alaskan Malamute features a powerful, sturdy body built for stamina and strength. It reigns as one of the oldest breeds whose original looks have not been significantly altered. This intelligent canine needs a job and consistent leadership to avoid becoming bored or challenging to handle. Novice owners, beware. Dogs of this breed are sensitive and need plenty of companionship and open space. They need plenty of grooming to keep their coats healthy. Malamutes are high-energy dogs, and therefore require vigorous exercise. If you plan to leave them home while you're at work, you may see some anxious, destructive behaviour. An Alaskan Malamute will do well with an experienced owner, lots of open space to roam and burn off energy, and a cooler climate. However, if you can meet this breed's needs, you'll have an intelligent, highly-trainable, loving companion for life.
Although they're born to be a companion, the Cavalier King Charles Spaniel breed retains the sporty nature of their spaniel ancestors. If they're not sitting on a lap or getting a belly rub, nothing makes them happier than to flush a bird and then attempt to retrieve it. One of the largest of the toy breeds, they're often as athletic as a true sporting breed and enjoy hiking, running on the beach. The more restful members of the breed find success as family friends and therapy dogs.
Although they were created in 19th-century Britain to be a small, fast fighting dog, those days are long past. The Staffordshire Bull Terrier breed of today is a fine companion known for their courage, intelligence and love of children.
The Chinese Crested breed was created to be an invalid's companion. In that setting, you won't find a better dog. They can almost read your mind and will lie in bed for hours without moving a muscle. They have almost no desire to go out and run around like regular dogs, although they are athletic enough to jump surprisingly tall fences and compete in agility. Chinese Cresteds are not gregarious, but they are intensely social and bond quickly within their pack. They don't accept strangers easily. Once it falls in love with you, you'll have a little stalker on your hands - he'll be eternally, thoroughly devoted.
The Silky Terrier exemplifies the expression "small dog, big personality." Weighing just 4-5 kilograms when full grown, he's tough and confident, perhaps because of his heritage as a hunter of small prey. Beneath the feistiness, however, is a loving companion dog who loves to stick close to his person.
The Blue Heeler is an extremely intelligent, active, and sturdy breed. Developed by Australian settlers to handle herds of cattle on expansive ranches, he's still used today as a herding dog. He thrives on having a job to do and on being part of all family activities. He is loyal and protective of his family, though wary of outsiders. Besides herding work, the Australian Cattle dog does well at canine sports, including agility, obedience, rally, flyball, and flying disc competitions.
An independent and stubborn character, the Scottish Terrier breed is also quite sensitive to praise and blame. Independent, intelligent, and hilarious in his dignified seriousness, he's a true terrier, which makes him an excellent watchdog. Thanks to those incredibly short legs, he's not going to train for a marathon with you - heck, he won't even go jogging with you - but he is a perfect walking companion, especially if you appreciate his vocal approach to bicycles and cats. Despite his size, he doesn't yap: he has a powerful bark that can scare the wits out of the unsuspecting burglar or delivery person. He totally rocks at agility. You'll enjoy a rodent-free yard with him around, but watch out for the holes he's dug.
Bred for several hundred years to "point" birds and small game such as rabbits, the Pointer is a versatile field dog and exceptional family breed. They excel in many arenas, the field, agility and obedience. Energetic and fun-loving, they're well suited to active homes where they'll can be loving members of the family. These dogs need plenty of space to play and lots of daily exercise to keep their high energy in check. Otherwise, they may find their own fun by acting out with unwanted behaviours.
This distinctive-looking breed has a proud, independent spirit that some describe as catlike. He can be aloof - if you're looking for a cuddle buddy, this probably isn't the best breed for you - and downright suspicious of strangers. But for the right person, he's a fiercely loyal companion.
Small in size but big in personality, the Yorkshire Terrier makes a feisty but loving companion. The most popular toy breed in the world, the "Yorkie" has won many fans with his devotion to his owners and his elegant looks.
A mixed-breed dog is a testament to nature. Without any input - some might say interference - from humans, the mixed breed defies description. Available in all sizes, shapes, colours, and patterns, he might have a long snout or a short nose. He may display prick ears or floppy ones. He could have a stubby tail, spindly legs, a giant spot over his left eye - or all three. A divine inspiration, the mixed breed is gloriously, wonderfully someone else's design. And as the ultimate family dog, the mixed breed excels where the purebred lacks. Drawing from a broader, more diverse gene pool, his intensity is softer than his pedigreed cousins, his drives and compulsions mercifully muted. The Mix-Breeds loyalty, warmth, and deep desire to please, however, remain as fiercely intact as any dog you could choose to create.
Dog Breed Quiz
Dog Genius! You know your dog breeds! Great work!
Pretty Good! You know a little bit about dog breeds, why not try the quiz again to see what else you can learn?
Not bad! You know a bit about dog breeds, but you could always find out more!
Bad luck! Are you sure you know what a dog is? Maybe you're thinking of cats? Try again to boost your knowledge.